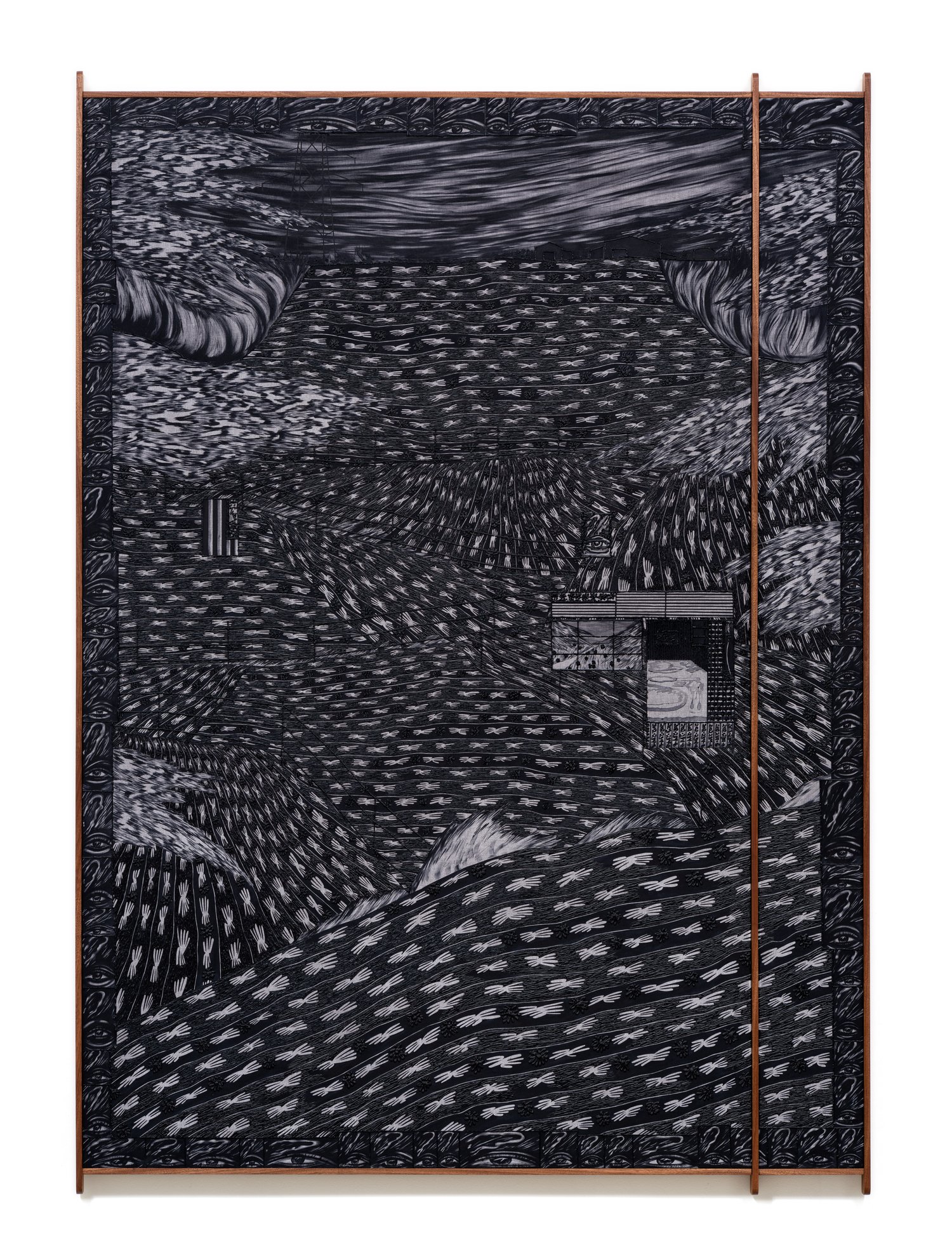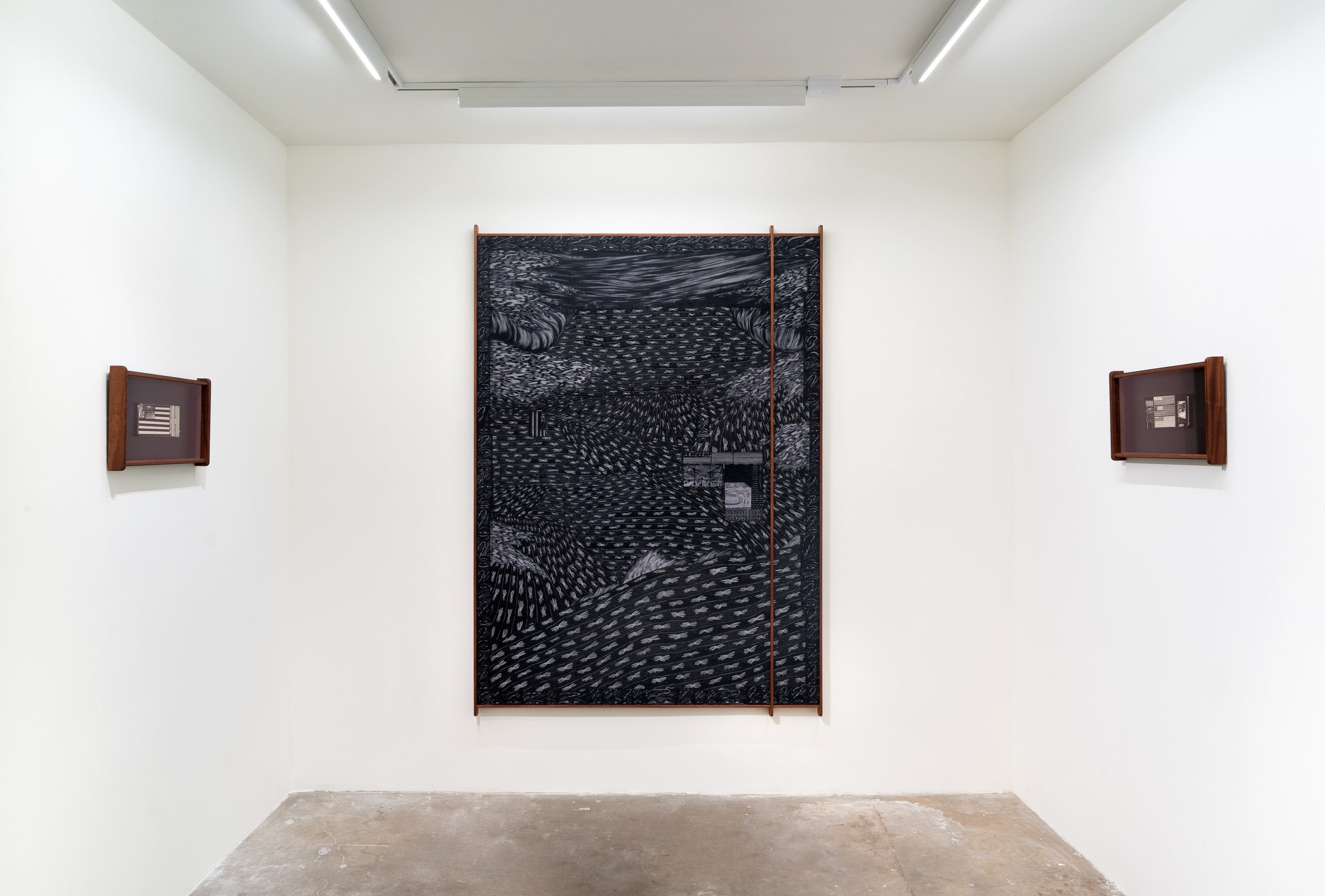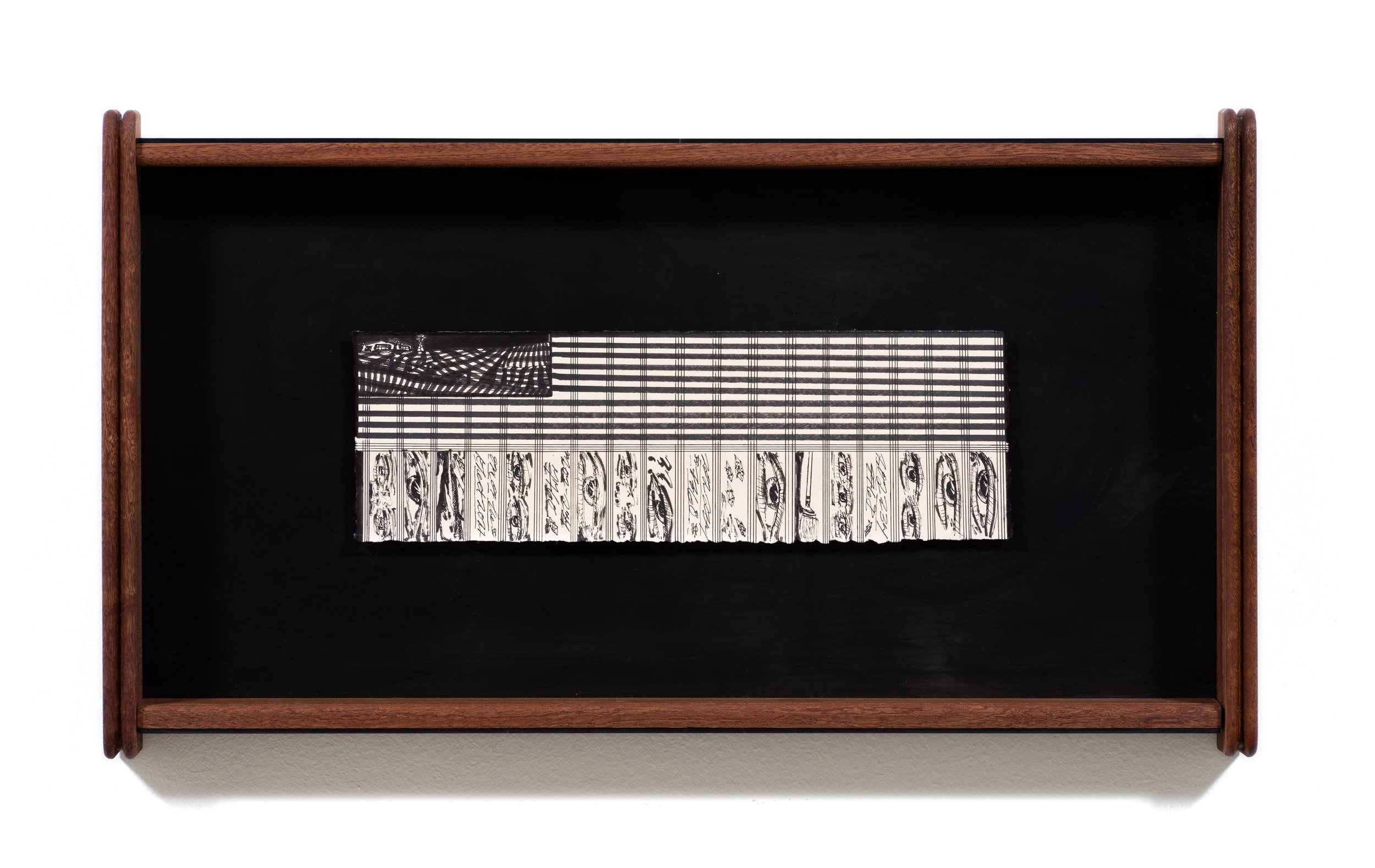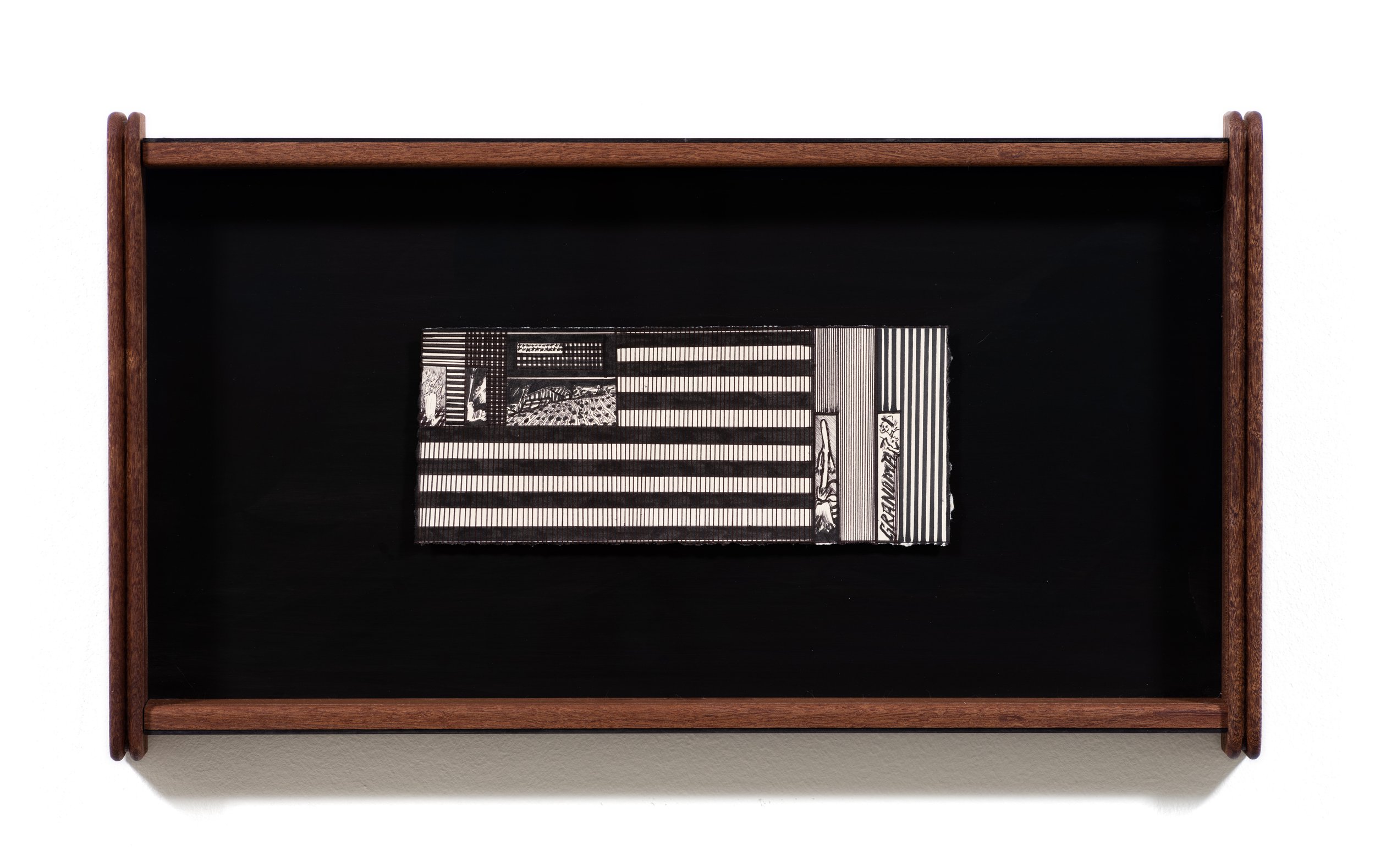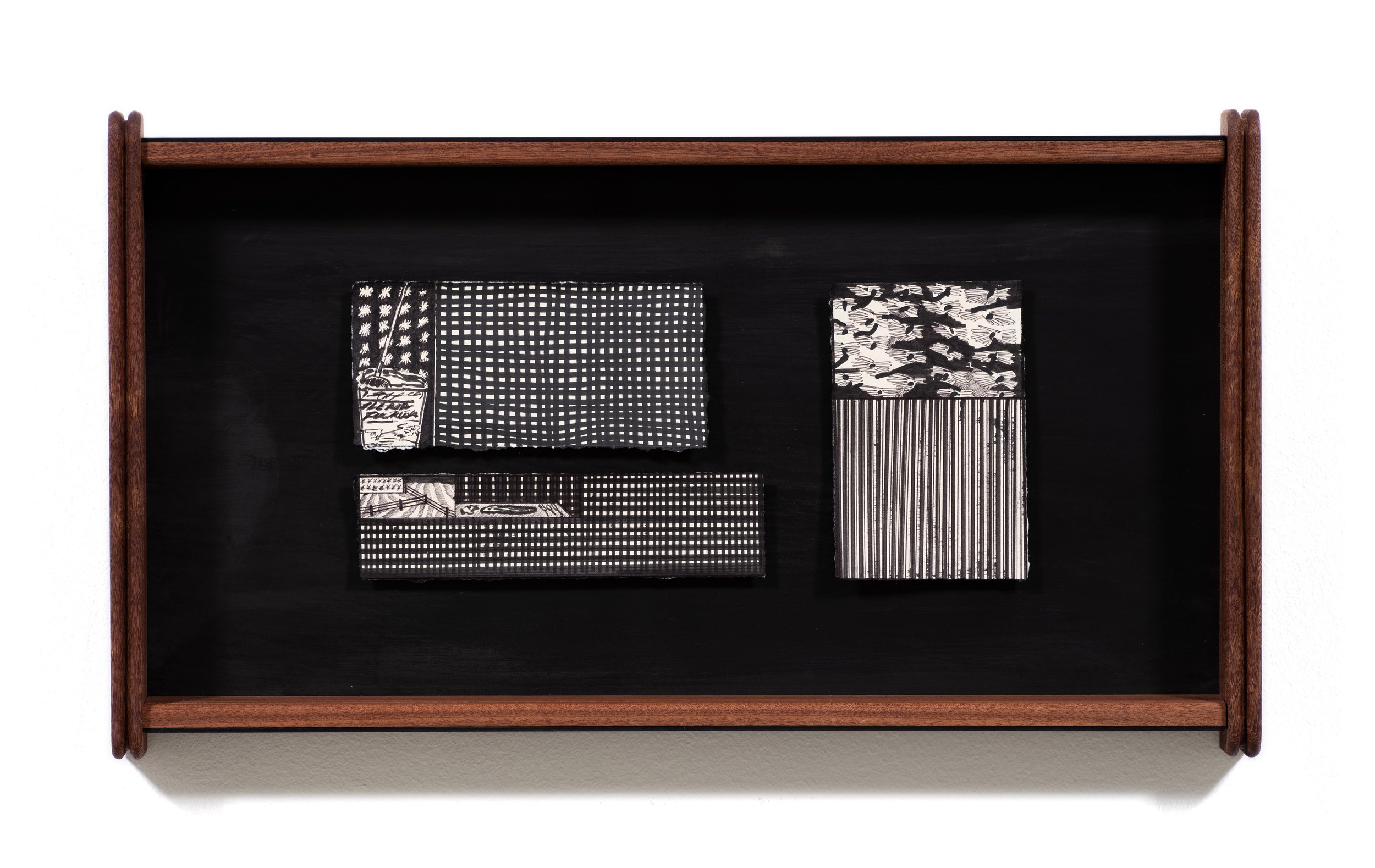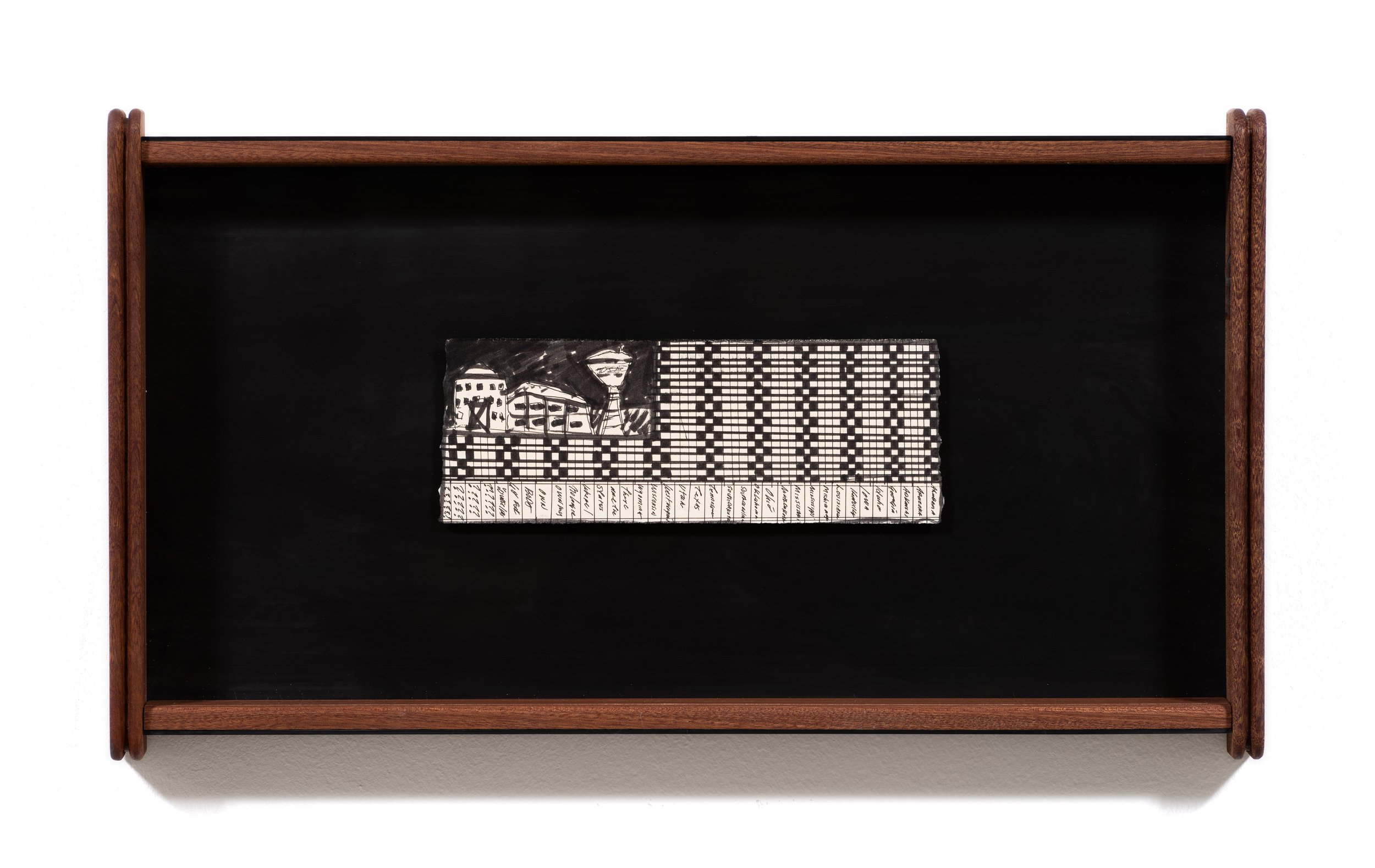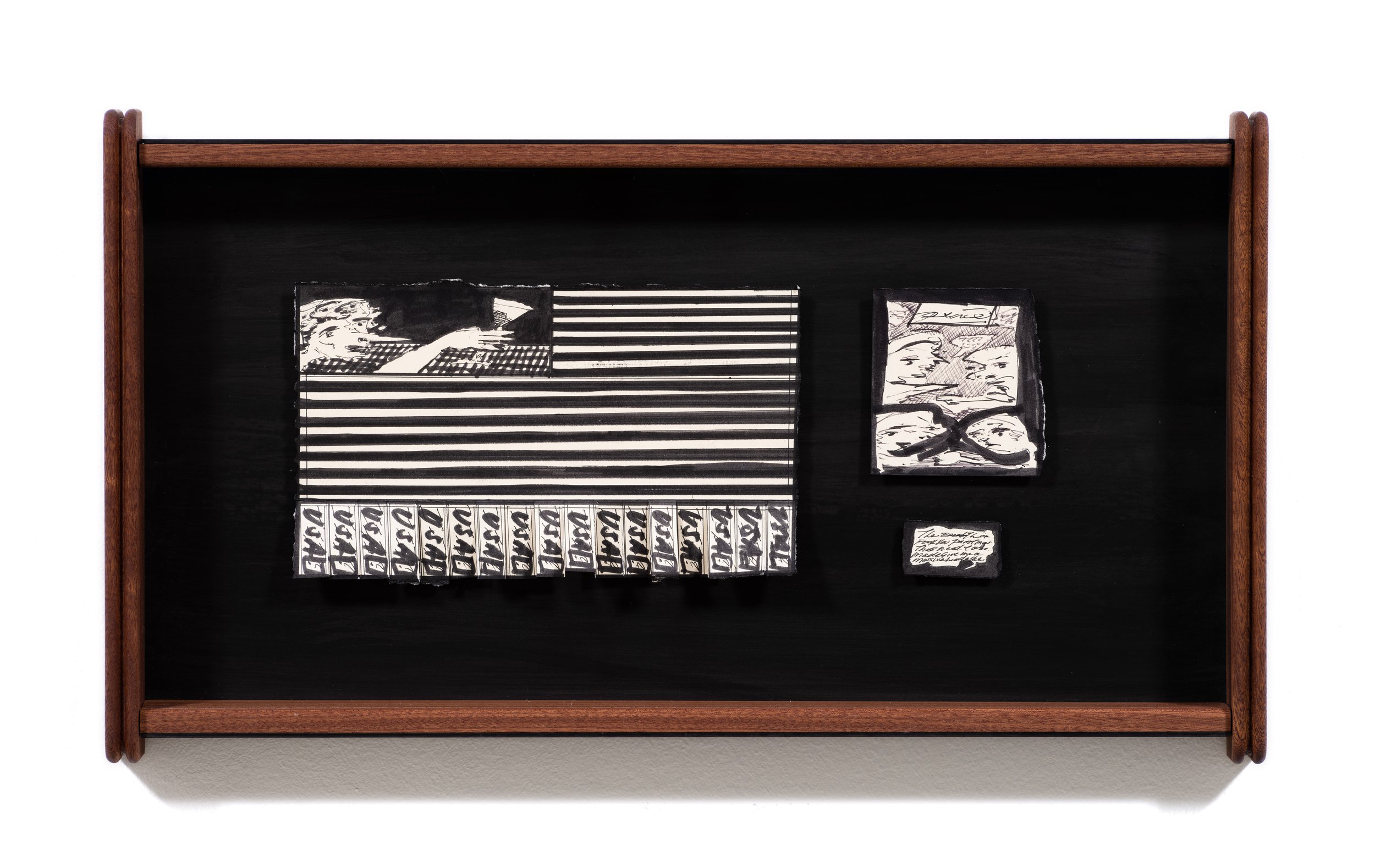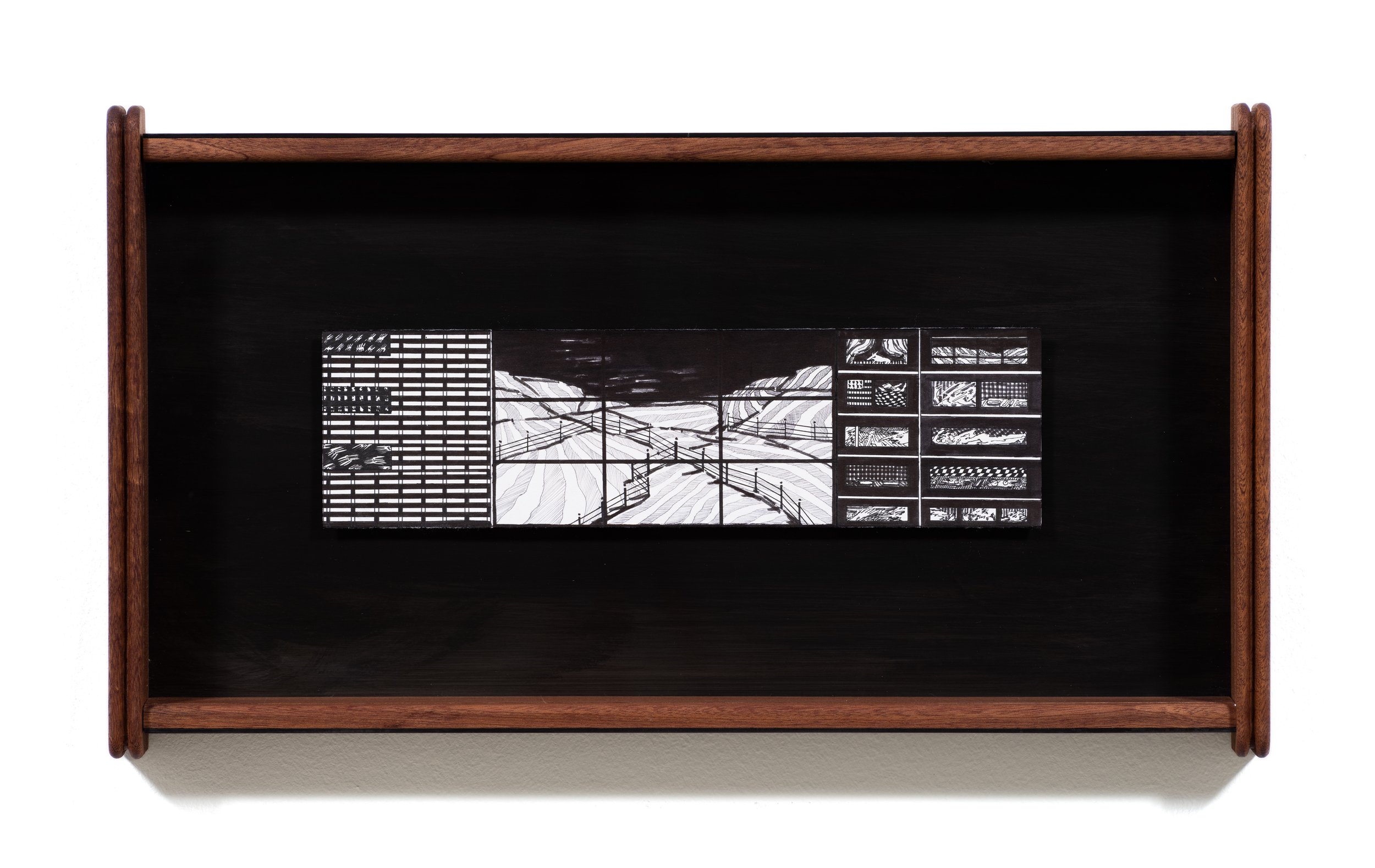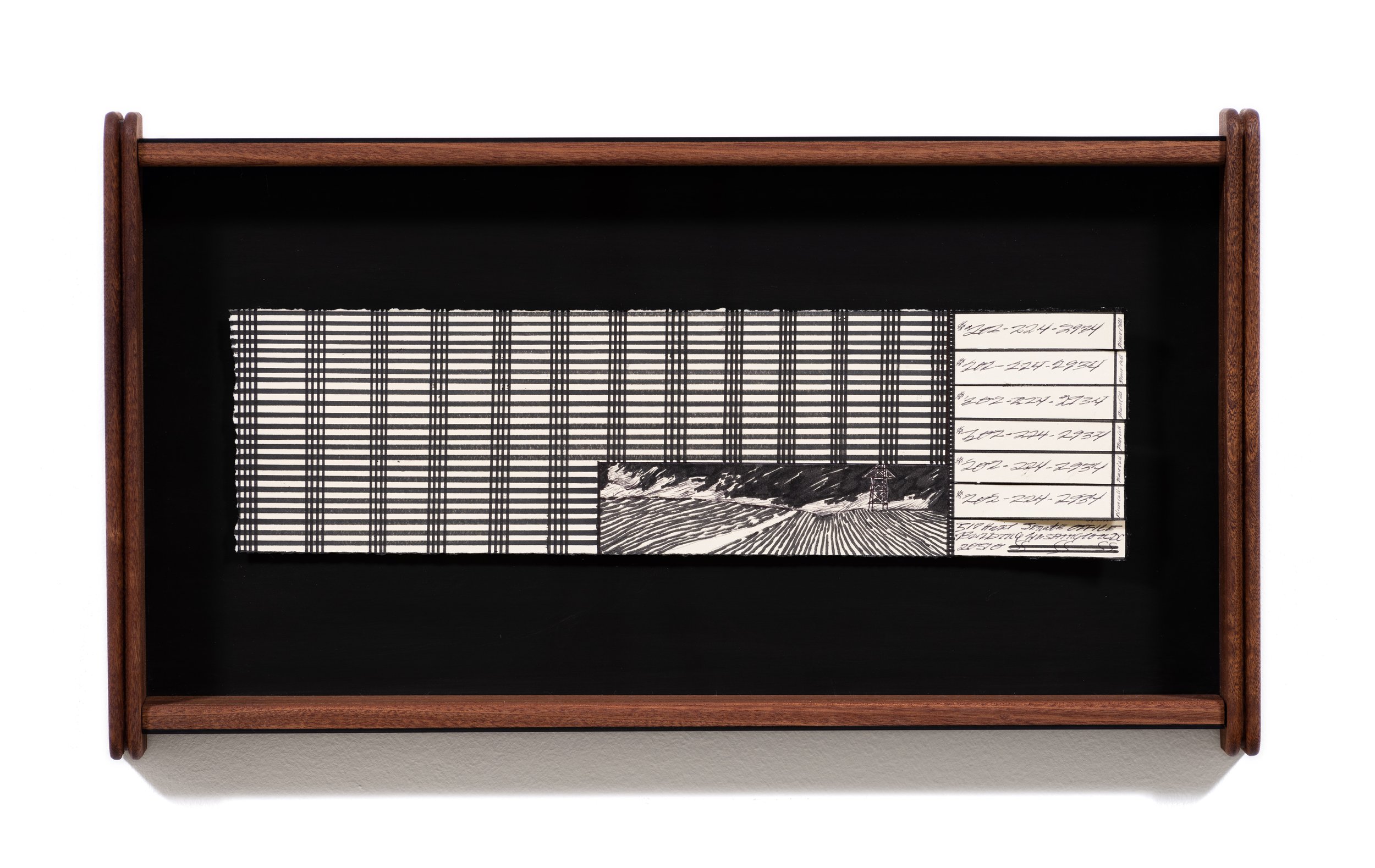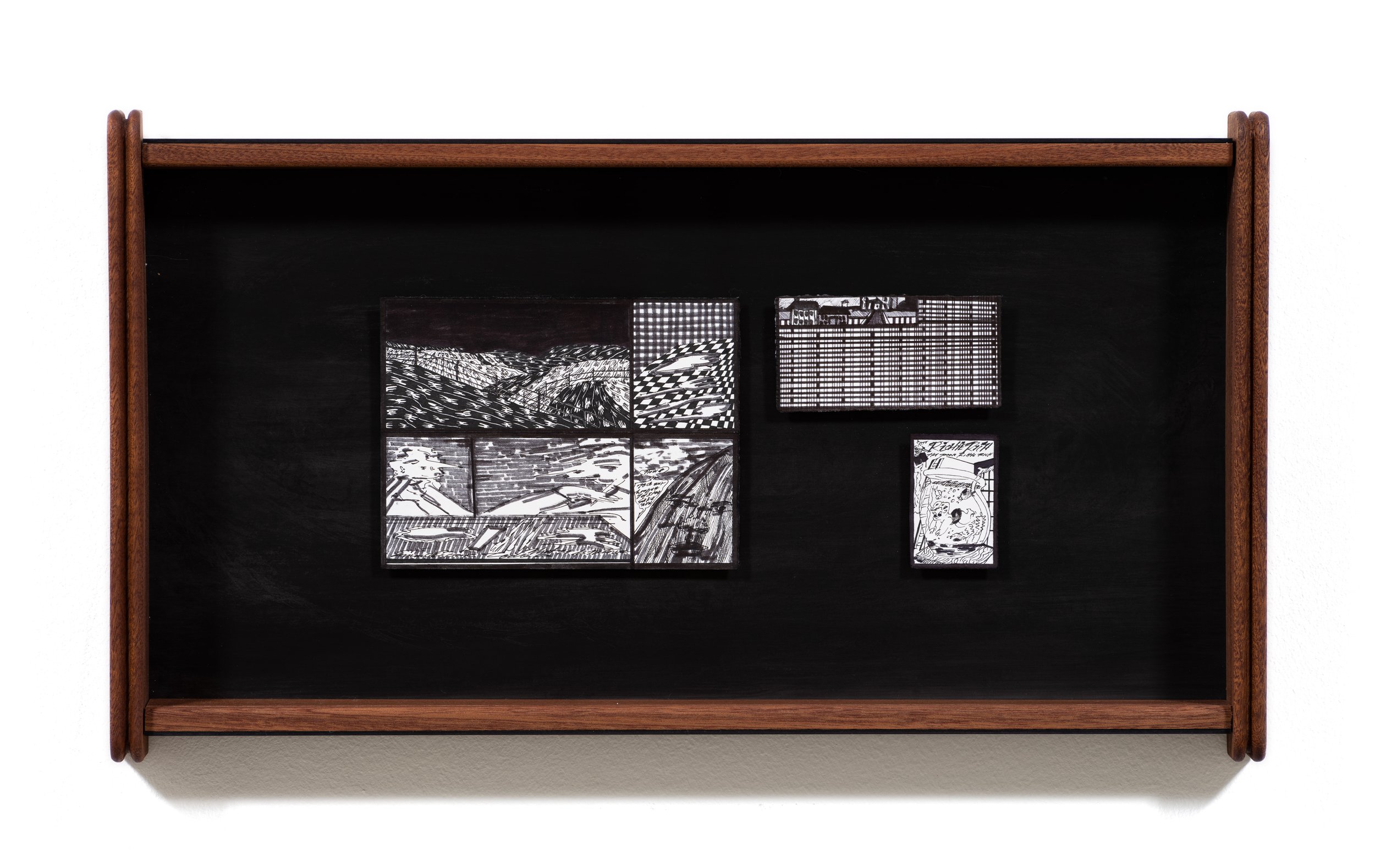 Flags
July 9 - August 13, 2022

Moskowitz Bayse is pleased to present Flags, an exhibition of recent works by Emma cc Cook. Flags is the artist's first presentation with the gallery, and will be installed in our Viewing Room from July 9 - August 13, 2022. We will host an opening reception on Saturday, July 9 from 6-9pm.

Suspended disaster lurks throughout Emma cc Cook's vampiric interiors and sprawling landscapes. Something cataclysmic has happened: an anemic season, the breakdown of language, a long night perforated by sweeping floodlights. In several drawings and in the exhibition's sole oil painting, manicured tracts of ashen land roll by through neatly cropped windows. Thoughts and memories interject in vignettes dislocated from their makers and packed neatly into gridded cells, evoking comic strips, graphic storyboards and, of course, flags.

Like flags, Cook's systems of organization prove both intuitive and opaque. Symbols and relationships are often implied, but rarely explained; narratives crystallize and break apart, and dividing lines are alternately binding and bypassed. Desiccated variants of the American flag declare themselves to the viewer like beacons: stretched, compacted, and drained of blood, they become abstractions caught between inherited meanings and possible alternatives. Would a person only vaguely familiar with the history of the United States pick out the significance behind fifty stars and thirteen stripes? What about thirty-nine stripes and a wrung-out mop? Twenty-four stars, thirty-five stripes, and a sketch of Picasso's Les Demoiselles d'Avignon?

Cook's vision of a zapped America confronts the viewer with a hushed urgency. The works on paper, deep-set in blackened steel and mahogany frames, suggest an ominous future-folk art, nodding to withering craft traditions and beset notions of agrarian self-sufficiency. There's still value and beauty inherent to making, argues Cook. All is not lost; fish, chicken, and wine are still on the table.

Possibility dances across the faces dotted throughout, and in the very bones of the works' construction. The artist's psychic rumblings portend renewal and rebirth by presenting a vacuumed moment of sharp inhalation. Indeed, Cook's exhausted America cycles constantly between ruin and replenishment. An abiding tension between the safety of home and a vast physical and spiritual wilderness guides the viewer through despair and into promise. Salvation through making; shelter embedded in memory. Flags of a future marked by empty fields, full tables, and scattered faces, lost for words.